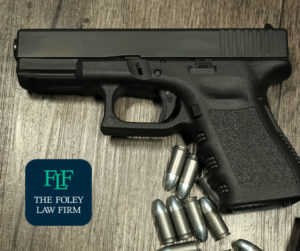 One of the easiest ways for someone to break a gun law is to carry a handgun on their person in public. Colorado allows adults to own handguns, as well as rifles and shotguns. However, your right to possess a firearm is not the same as the right to carry it in public.
Typically, you will have to holster and therefore conceal any handgun you carry in to public spaces. In order to legally carry a handgun on you, you have to apply for a Concealed Handgun Permit (CHP). If police stop you and you don't have a permit, you could face criminal charges.
Who qualifies for a Concealed Handgun Permit?
If you aren't a Colorado resident, you cannot get a permit in Colorado, although the state does recognize concealed carry licenses and permits from other states. You also have to be at least 21 years old.
Additionally, Colorado won't issue permits for those ineligible under state and federal laws because of certain criminal convictions and drug or alcohol addictions as well as those subject to a protection order. Additionally, you will have to demonstrate that you can competently handle the handgun, typically by showing proof of completion of a course.
What happens if your permit expires?
Local law enforcement officers can revoke your permit if they think you no longer qualify for one. Otherwise, it will expire five years after you receive it. However, you have the option to renew it.
If you are caught with an expired permit or if you have a valid permit and go someplace that you cannot bring a concealed weapon under federal or state law, you could still find yourself facing firearm charges. If you are facing charges, it's wise to seek legal guidance.