Colorado Marijuana Laws
Just because marijuana is legal in Colorado doesn't mean there aren't any laws surrounding it. If you violate Colorado Springs marijuana laws, you could find yourself in trouble. Reach out to a marijuana crimes attorney at The Foley Law Firm to request legal representation if you're in Colorado Springs, CO, or the Pikes Peak area.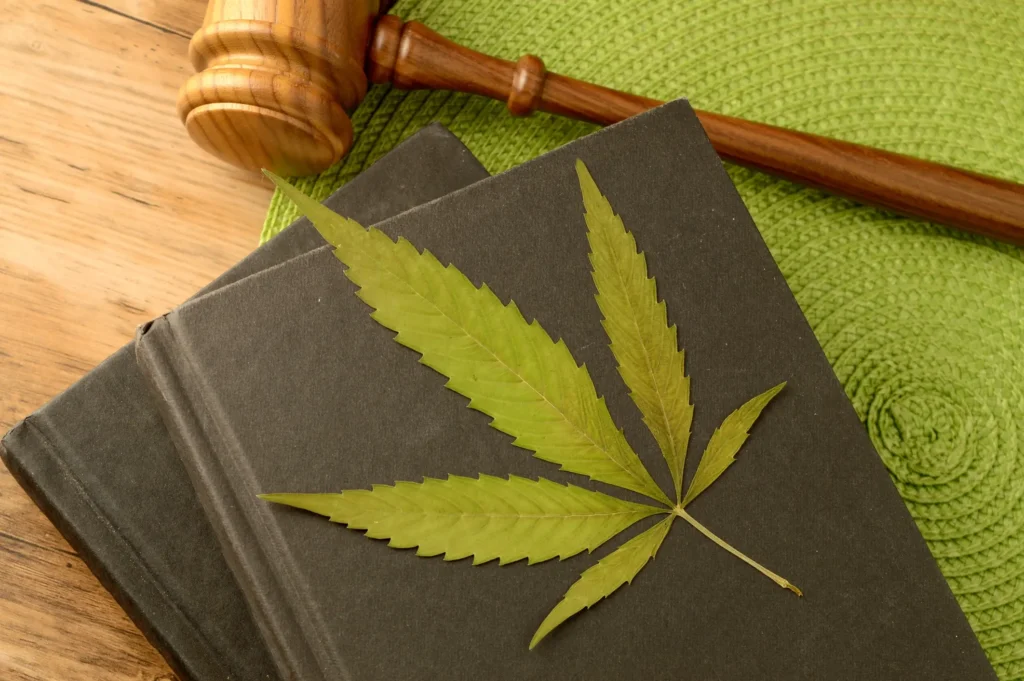 Understand That Colorado Marijuana Laws Did Not Completely Legalize All Use of Cannabis
Colorado's legalization of marijuana was revolutionary. According to Colorado Springs marijuana laws, cannabis use is legal for medical and recreational reasons. This seemed like a huge win for people throughout the state, who could now use cannabis without penalties.
Except that isn't entirely accurate. Colorado may have technically legalized marijuana in Colorado amendment 64, but there are still some restrictions.
First—no one under the age of 21 can purchase marijuana. In addition, you can only buy marijuana from certified dispensaries, not from any store.
There are limits to buying, too. If you're from Colorado, you can buy and possess up to one ounce of marijuana. If you aren't, you can only buy and possess up to half an ounce.
You also have to pay attention to how you use it: It's illegal to use marijuana in public or while driving.
Examples of Marijuana Crimes That Remain in Effect in Colorado Springs, CO
Even after marijuana legalization, you could still face charges for the following crimes:
Possession, if you purchase more than one ounce
Illegal sale, if you try to sell marijuana to a minor
Unlicensed cultivation, if you try to grow marijuana without permission
A marijuana crimes attorney can help you defend your rights and protect yourself; call us today to learn more.
What To Do If You Have Been Charged with Marijuana Possession or Illegal Sales of Marijuana in Colorado Springs
Facing potential drug charges can be frightening. Despite everything, you've still managed to find yourself in legal trouble, and now you don't know where to turn.
The first thing to do is head to a place where you can figure out your options. Make sure not to talk to police officers and give away information you shouldn't. You have the right to remain silent; use it. Even seemingly simple admissions can result in problems in court if you're not careful.
Once you've gotten to a safe place, reach out to an attorney experienced in criminal defense for marijuana crimes in Colorado. Your marijuana crimes lawyer will understand Colorado Springs marijuana laws, which means they'll have an idea of whether or not you actually committed a crime. They can talk to the police on your behalf, discuss your case with you, and provide guidance.
Marijuana-Related DUI Arrests Have Increased Since the Legalization of Recreational Use Through Colorado Amendment 64 in 2012
The legalization of marijuana brought about a major side-effect: more DUI cases.
Using marijuana while driving can impair your ability to drive safely. Like with alcohol, you're allowed to have marijuana in your car but not use it while on the road.
If an officer believes you're driving while impaired, they can pull you over. If they find evidence that you've been smoking marijuana while driving, you could find yourself facing a DUI charge.
Because marijuana is legal in Colorado, we've seen an uptick in DUI accusations. In some cases, these accusations aren't entirely fair—there are plenty of people who may just be transporting marijuana home, where they can use it safely. If you're facing unfair accusations, contact a Colorado cannabis lawyer and ask for help.
The Consequences of Cannabis Charges in Colorado and Potential Defenses
Penalties for marijuana crimes vary in severity.
For example, say that you used marijuana on public property. You may have to pay a small fine and perform community service. If you sold marijuana to a minor, however, you could face up to 32 years in jail and fines of up to $1 million.
There are plenty of defenses that your marijuana charges defense attorney can use. For example, if you're using marijuana for medical reasons, you're allowed to possess more than the normal amount. In addition, certain laws and regulations control how law enforcement can search for marijuana; if law enforcement doesn't follow them, your charges could be dropped.
Work Closely with The Foley Law Firm — Experienced Marijuana Charges Defense Lawyers in Colorado Springs, CO
If you're facing marijuana charges, don't panic; reach out to a qualified attorney. We provide legal advice and can help you navigate your case. As our founding criminal defense lawyer is a former prosecutor, we have a thorough understanding of Colorado Springs marijuana laws. This knowledge allows us to come up with solid defense strategies that will suit your case.
Don't face the legal system alone. Request help from a qualified lawyer; call us today at (719) 757-1182 to ask about a free consultation and learn more about what we can do.
(719) 757-1182
Why Choose The Foley Law Firm?
We can put your life back together. Unlike other law firms, we remain accessible to answer your questions and help you navigate important decisions from the moment you contact us until your case is resolved.
Founded by David W. Foley, who, as a former prosecutor, designed the training program for the prosecutors at the 4th Judicial District Attorney's Office
Community-minded legal advocacy in Colorado Springs and the Pikes Peak area
Consistent communication to coordinate your defense strategy
Personalized, committed service and respectful, neighborly treatment
Experienced guidance and strategic direction — bringing you peace of mind
Free consultations for criminal defense cases
We're One of You; We're Here To Help

Our Team Members

Our Location