Juvenile Crime Attorneys
Has your minor child been accused of a juvenile crime? Let our experienced juvenile crime attorneys at The Foley Law Firm help with your case! We handle underage drinking, vandalism, theft, and other juvenile crimes in Colorado Springs.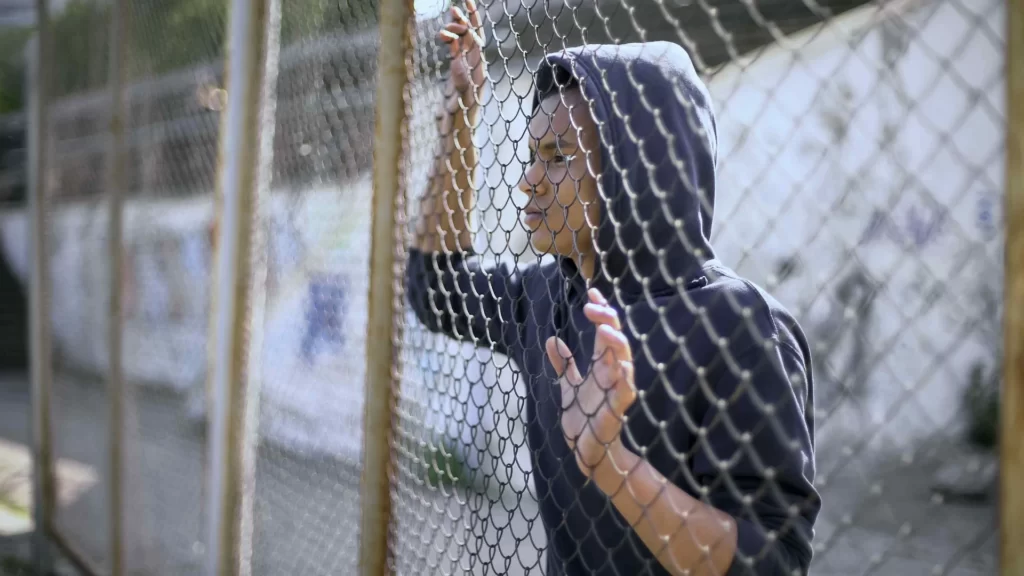 Defense Attorneys for Juvenile Crimes in Colorado Springs, CO
When you find out your minor child has committed a crime, your first reaction may be shock and anger. For many parents, though, those feelings quickly give way to worry.
You likely wonder what will happen to your child. Will they have to pay fines? Will the incident go on their permanent record? Our juvenile crimes attorneys are here to answer these questions for you.
Types and Examples of Juvenile Crimes in Colorado Springs, CO
Fortunately, minors are usually tried less harshly than adults, but that doesn't mean their crimes are any less serious. Examples of juvenile crimes include:
Underage drinking
Minor in possession of alcohol
Drug possession
Vandalism
Courts may also charge minors as adults in some cases if:
They have a lengthy juvenile record
Their offense is serious
Past rehabilitation efforts weren't successful
They're close to age 18
If your child has been accused of any crime, contact our juvenile defense lawyers at the Foley Law Firm by calling (719) 757-1182 today.
Do Not Assume a Public Defender Will Be Good Enough to Represent Your Child
When a minor is accused of a juvenile crime, the court may offer them a public defender for their case. But not all public defenders have experience handling juvenile cases, which means they might not know how to help your child.
Many public defenders have an enormous caseload, so they don't have time to give your child the personal attention their case needs. If you want someone who is dedicated to making sure you win, you need a juvenile criminal defense lawyer of your own. Schedule a FREE consultation with our criminal defense attorneys to discuss your case and explore your options.
Potential Consequences and Implications Associated with Juvenile Crimes in Colorado
Colorado courts usually prefer rehabilitation over punishment for minors who commit crimes. This means your child may need to perform community service for a certain length of time. Exactly how long depends on the crime and its severity. If the crime was drug- or alcohol-related, your child may need to attend a substance abuse class or a treatment program. Minors may also lose driving privileges if they were driving under the influence or acting recklessly behind the wheel.
In some cases, your child may be sentenced to probation or even tried as an adult. This generally happens if the minor is close to age 18, or if they have committed other crimes before. The court will expunge juvenile crimes from the record in many cases, but in certain cases, expungement may not be allowed. If you are concerned about your child's record, contact our juvenile crimes lawyers at The Foley Law Office today.
Representing College Students in Colorado Springs and Surrounding Areas in the Pikes Peak Region
Dealing with juvenile crimes can be tough for younger kids, but when your child is college-aged, it becomes even more problematic. This is because college-aged children are nearly adults, and the state expects them to act as such. The older your child is, the harsher the penalties for their crime will likely be.
This is why you need a juvenile crime law firm that represents minors of all ages. An experienced juvenile crimes lawyer will put together the strongest possible defense for your child.
Protect Your Child's Future by Working Closely with The Foley Law Office — Experienced Juvenile Crime Defense Lawyers in Colorado Springs, CO
If your child has been accused of committing a crime and you're worried about their future, we understand. It can be heartbreaking to imagine they might have a crime on their record that could haunt them for the rest of their life. Fortunately, you don't need to face these fears alone.
Our experienced and knowledgeable juvenile crime attorneys serving clients in Colorado Springs and the Pikes Peak region are prepared to defend your child's rights and fight hard against their DUI, vandalism, theft, or other juvenile criminal charges.
You need a trusted ally to guide you through the darkness, and for our clients, that's exactly what we'll always be. Call The Foley Law Firm at (719) 757-1182 to schedule a free consultation any time.
(719) 757-1182
Why Choose The Foley Law Firm?
We can put your life back together. Unlike other law firms, we remain accessible to answer your questions and help you navigate important decisions from the moment you contact us until your case is resolved.
Founded by David W. Foley, who, as a former prosecutor, designed the training program for the prosecutors at the 4th Judicial District Attorney's Office
Community-minded legal advocacy in Colorado Springs and the Pikes Peak area
Consistent communication to coordinate your defense strategy
Personalized, committed service and respectful, neighborly treatment
Experienced guidance and strategic direction — bringing you peace of mind
Free consultations for criminal defense cases
We're One of You; We're Here To Help

Our Team Members

Our Location