DUI Attorneys
Driving Under the Influence (DUI) charges might seem minor, but they can have severe consequences. Request help by reaching out to our DUI attorneys at The Foley Law Firm. We can provide representation to clients throughout Colorado Springs, CO, and the Pikes Peak region.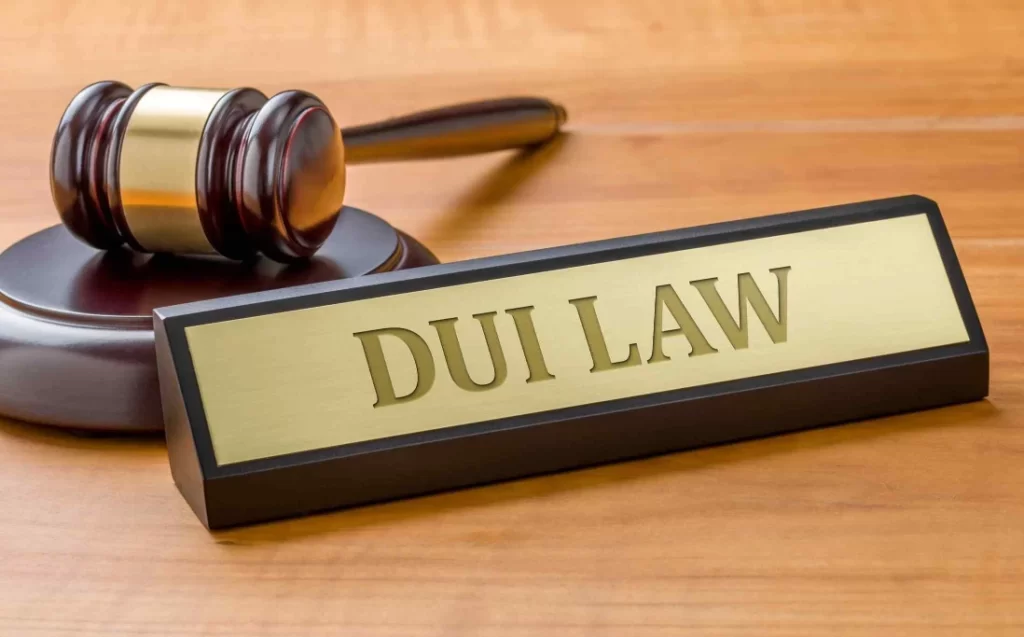 DUI Attorneys in Colorado Springs, CO
Many people may not want to call a DUI attorney, even if they should.
Maybe you went out drinking with friends. Maybe you just had a long work week and wanted a chance to unwind. You got a little drunk and didn't think about another way to reach home—surely it's okay to drive if you're not too drunk, right?
Well, not exactly. If you're caught and pulled over, you could be looking at serious fines, jail time, and license suspension. One conviction is bad enough, but multiple convictions can result in even more severe penalties.
Maybe you're facing the worst-case scenario. If you're facing drunk driving charges and aren't sure where to turn, you need a Colorado Springs DUI lawyer. Contact The Foley Law Firm today to schedule a FREE consultation.
Types of Drunk Driving or Impaired Driving Charges in Colorado Springs, CO
There are a few different types of DUI charges:
Standard DUI, or driving under the influence of alcohol
Driving While Ability Impaired (DWAI)
DUI per se, which is where you have a blood alcohol content (BAC) of .08% or more
Driving Under the Influence of Drugs (DUID), with over 5 nanograms of marijuana in your blood
A conviction can lead to serious consequences, but help from a DUI lawyer is only a phone call away.
Felony DUI Charges and Consequences
Some DUIs are minor offenses. Others, however, are much more serious.
Maybe this isn't your first DUI conviction and now, you're facing much worse consequences. Or maybe someone accused you of injuring or even killing someone while driving under the influence.
Continued DUI convictions can result in years in prison, large fines, and even permanently losing your license. Cases of vehicular homicide come with even worse penalties. Working with a DUI attorney can help you defend yourself and your rights.
How an Underage DUI Can Affect Your Future
Underage drinking might be against the law, but that certainly hasn't stopped teenagers from doing so. If you're a kid, you might think that taking a sip of alcohol isn't that big a deal. And maybe you start to think, "I don't feel that tipsy. I'd probably be okay to drive."
But then something goes wrong. A cop decides to pull you over, and they discover that you've been drinking. Suddenly, you've found yourself facing all sorts of unexpected consequences.
How bad those consequences are depend on how much alcohol you had in your system—and whether this is your first offense or not. If this is your first offense and you have a BAC between .02% and .049%, you'll have a license suspension of up to three months, you'll likely have to pay a $100 fine, and you'll probably have to do some community service. If this is your second offense or you have a higher BAC, you could face even bigger penalties, from a year in jail to massive fines.
An underage DUI conviction can impact your freedom and will stay on your criminal record, which can hurt your future. If you're facing DUI charges, contact a DUI defense lawyer.
Navigating Your Case and Mitigating Consequences of a DUI Charge in Colorado
If this is the first time you've gotten a DUI ticket, you might not worry too much about it, but you have to think about the long-term consequences.
Even one DUI conviction can limit your freedom, but DUI convictions can add up. When you have too many of them, you could lose your license.
That's not to mention more serious crimes; vehicular homicide and assault are no joke and can have drastic effects on your life.
You need a DUI lawyer with experience in DUI cases. We can help you defend your rights and mitigate the consequences.
Work Closely with The Foley Law Firm — Experienced DUI Lawyers in Colorado Springs, CO
You are more than just a case. We provide you with support from beginning to end—which means taking time to listen to you and understanding your needs. We know how terrifying a DUI can be, and we provide support and advice to reduce your stress.
A DUI charge can be frightening—especially if you're a minor or this is a repeat offense. Give The Foley Law Firm a call at (719) 757-1182 to request a free consultation with a DUI attorney.
(719) 757-1182
Why Choose The Foley Law Firm?
We can put your life back together. Unlike other law firms, we remain accessible to answer your questions and help you navigate important decisions from the moment you contact us until your case is resolved.
Founded by David W. Foley, who, as a former prosecutor, designed the training program for the prosecutors at the 4th Judicial District Attorney's Office
Community-minded legal advocacy in Colorado Springs and the Pikes Peak area
Consistent communication to coordinate your defense strategy
Personalized, committed service and respectful, neighborly treatment
Experienced guidance and strategic direction — bringing you peace of mind
Free consultations for criminal defense cases
We're One of You; We're Here To Help

Our Team Members

Our Location