White-Collar Crime Attorneys
Have you been accused of committing a white-collar crime in Colorado? Our criminal defense attorneys at The Foley Law Firm can defend you from identity theft, fraud, and other white-collar crime charges in Colorado Springs, CO.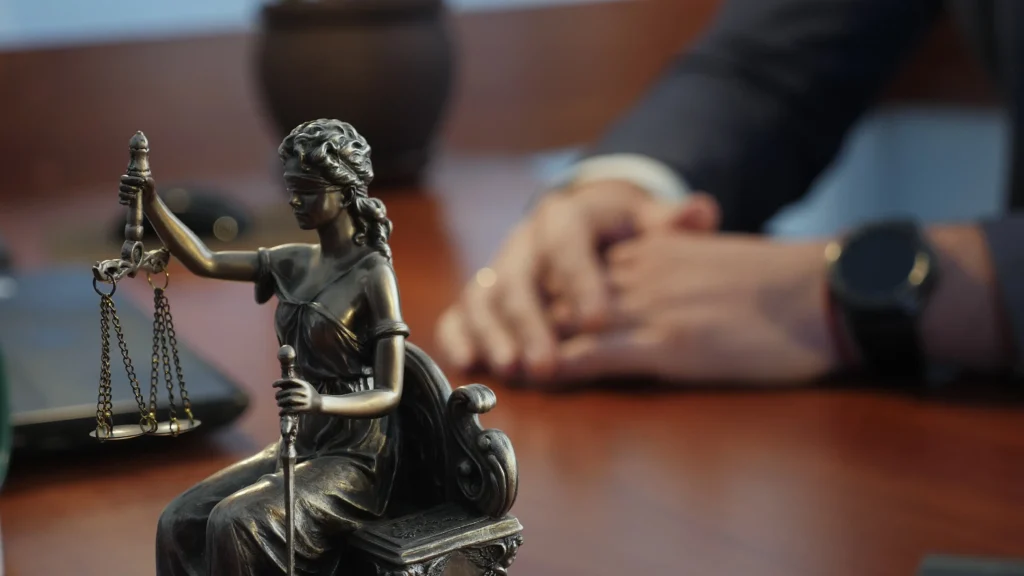 Defense Attorneys for White-Collar Crimes in Colorado Springs, CO
Many people imagine white-collar crimes as fairly victimless, but the state of Colorado doesn't agree. If you're facing charges for a white-collar crime, you probably have questions about your rights and options. You may want to know if you'll pay fines or go to jail, and you're likely wondering how you can defend yourself against the white-collar crime charges against you. No matter what questions you have, our experienced white-collar crime defense attorney can help.
Types and Examples of White-Collar Crimes in Colorado Springs, CO
White-collar crimes are crimes committed for financial gain. What separates them from blue-collar crimes is the level of opportunity. While a blue-collar crime, like a store employee stealing items off the shelf, is obvious, white-collar crimes are usually harder to discover and track.
Types of white-collar crime include:
Fraud, including insurance, credit card, healthcare, and mortgage fraud
Embezzlement
Identity theft
Illegally downloading, stealing, or destroying intellectual property
Spamming for nefarious purposes
Computer hacking
Tax evasion
When you've been accused of a white-collar crime, you need a criminal defense attorney who knows white-collar law. Contact our criminal defense lawyers at The Foley Law Firm by calling (719) 757-1182 today.
White-Collar Crime Convictions in Colorado Often Carry Severe Consequences
You may think that white-collar crimes carry lighter punishments than other types of crimes, such as burglary and murder. Unfortunately, that's not always the case. Depending on your level of financial gain, you could be facing a prison term of several years or more. And usually, the court will make you pay back any money you've gained from your crime. You could also face additional fees, sometimes totaling hundreds or thousands of dollars.
White-collar crime isn't something to take lightly, so contact a white-collar crimes lawyer right away. Our legal team serves clients in Colorado Springs and the Pikes Peak region. Not sure how to proceed after hearing the charges against you? Contact us as soon as possible to start building your case.
The Importance of Promptly Hiring an Experienced Private Defense Attorney Following White-Collar Crime Charges in Colorado Springs
The courts take white-collar crime seriously, and you should, too. Because white-collar crimes can be so difficult to track, by the time someone notices your actions, prosecutors have likely built a very strong case against you. That's why it's vital to hire a white-collar crime law firm as soon as you can. A white-collar crime defense lawyer will start working on a strong defense and keep you informed of your rights every step of the way.
Our founding white-collar crime defense attorney, David W. Foley, Esq., is a former prosecutor. We know how the prosecution thinks as they attempt to build a case for white-collar charges against you. We care deeply about our clients. From the first consultation, our legal team will listen to your concerns, explain what to expect, and start building a defense to avoid or minimize the possible consequences.
What To Do If You Have Been Charged With a White-Collar Crime in Colorado Springs, CO
If you've been accused of fraud, tax evasion, or any other white-collar crime in Colorado, it's critical to act fast. This is especially true if you've already been approached by the FBI, U.S. Postal Inspectors, IRS, or another government agency.
If you've received a subpoena or were asked to appear as a witness in court, don't talk to anyone without consulting with a lawyer first. Anything you say could be held against you when it comes to white-collar crime.
Work Closely with The Foley Law Firm in Colorado Springs to Assess The Facts Surrounding Your White-Collar Crime Charges and Establish Your Defense
White-collar crimes can carry harsh penalties in Colorado, up to and including heavy fines and years of jail time. If you try to represent yourself, you could face ruthless prosecutors and government behemoths — and those are two entities you definitely don't want to deal with alone. A knowledgeable white-collar crimes attorney can inform you of your rights and put together a defense that stands up against even the most formidable opponents.
Our criminal defense lawyers at The Foley Law Firm are ready to help with your white-collar crime case. Give our legal team a call at (719) 757-1182 for a free consultation today.
(719) 757-1182
Why Choose The Foley Law Firm?
We can put your life back together. Unlike other law firms, we remain accessible to answer your questions and help you navigate important decisions from the moment you contact us until your case is resolved.
Founded by David W. Foley, who, as a former prosecutor, designed the training program for the prosecutors at the 4th Judicial District Attorney's Office
Community-minded legal advocacy in Colorado Springs and the Pikes Peak area
Consistent communication to coordinate your defense strategy
Personalized, committed service and respectful, neighborly treatment
Experienced guidance and strategic direction — bringing you peace of mind
Free consultations for criminal defense cases
We're One of You; We're Here To Help

Our Team Members

Our Location