Felony Offense Lawyers
Felony charges can lead to serious consequences. Request help and defend your rights by working with a felony offenses attorney serving Colorado Springs, CO, and the Pikes Peak area. Our felony offenses lawyers at The Foley Law Firm can provide you with an aggressive defense and knowledgeable advice.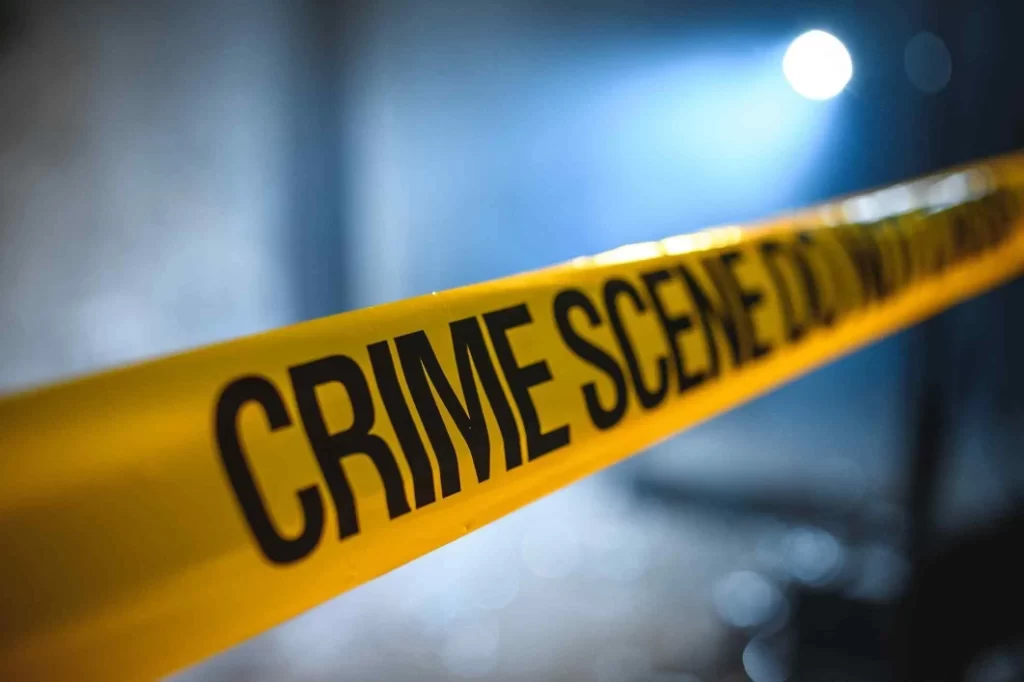 Attorneys for Serious Felony Offenses in Colorado Springs, CO
A felony offenses attorney can help when you're facing serious legal charges.
Felonies are serious crimes and come with huge fines and extensive prison time. A felony conviction can have a pretty drastic effect on your life — so consider reaching out to our qualified felony criminal defense attorneys for assistance.
Classes of Felony Offenses and Examples in Colorado Springs, CO
There are six classes of felonies:
Class One: These crimes include first-degree murder and treason. Penalties include life in jail — or, in some scenarios, the death sentence.
Class Two: These felonies have a range of penalties; violent crimes like assault can result in 16 to 48 years in prison and large fines, while non-violent crimes can result in 8 to 24 years in prison.
Class Three: This class includes aggravated robbery and first-degree arson, with penalties between four and 32 years in prison, depending on the crime.
Class Four: This includes violations of protective orders and criminal extortion, with between two to 16 years in prison.
Class Five: Penalties are between one and eight years in prison; examples include stalking and forgery.
Class Six: These crimes result in one to four years in prison and include things like impersonating a police officer.
Contact us to learn more about how we can help.
Hire an Experienced Private Defense Attorney Instead of Accepting a Public Defender to Represent You in a Colorado Springs Felony Case
If law enforcement arrests you, you're entitled to a felony defense lawyer. If you don't have a private defense attorney, you'll be appointed a public defender to handle your case. This means that no matter your situation, you'll likely have someone who can help defend you.
That said, hiring a private defense attorney can be beneficial for a number of reasons.
Because of the nature of their jobs, many public defenders are overworked. They may not be able to pay as much attention to your case as they should, which could cause issues once you go to court. In addition, experience levels vary pretty dramatically, from extremely experienced to just starting out — and you can't control which will represent you.
Hiring a private felony defense lawyer, on the other hand, means that you'll likely receive personalized attention from an experienced attorney. You can draw on their extensive pool of knowledge and trust them to provide support from beginning to end.
Felonies are High-Stakes Cases With Severe Consequences That Deeply Affect Your Future Opportunities
Felonies tend to be incredibly serious crimes. If you're convicted, you could spend years in prison, which could turn your life upside down. Even when you're free, you'll likely still face issues, since felony convictions can prevent you from finding a job. That's not to mention the massive fines, which many people just can't pay.
In addition, felonies often come with serious social stigma, which could affect how other people treat you. If you're convicted, you might find yourself alienated from your community and struggling to cope — and that's if you don't spend life in prison.
A lot of people can't afford a felony conviction. Working with a qualified attorney can potentially help you avoid some of these serious consequences and start living your life again.
What To Do If You Are Facing Felony Charges in Colorado Springs, CO
If you're facing felony charges, it's important to stay calm and consider your options. Law enforcement may want to speak with you about your case, but don't do it. No matter what an officer says, you don't have to tell them anything; you have the right to remain silent, and it's important to take advantage of that right.
Next, you'll want to contact a felony crime lawyer. Your attorney can examine the facts of your case to create a solid defense.
Our felony offenses lawyers are here to provide you with support and guidance. We understand that a felony accusation can be a terrifying experience; that's why we offer compassionate support throughout your case. We take the time to really listen and understand what your situation is like; from there, we can provide you with advice on how to proceed.
Work Closely with The Foley Law Firm — Experienced Private Defense Lawyers for Felony Charges in Colorado Springs
As a former prosecutor, our founding criminal defense attorney, David W. Foley, Esq., has a deep understanding of the other side's strategies and tactics. Our experienced legal team knows these strategies and can plan for them, helping you to prepare in advance. We'll go over your case with you and explain the court process so you can feel prepared.
A felony conviction can have life-long consequences. We want to help you defend your rights. If you're searching for a felony offenses lawyer, call us at (719) (757-1182. All consultations are free; contact us today to request yours.
(719) 757-1182
Why Choose The Foley Law Firm?
We can put your life back together. Unlike other law firms, we remain accessible to answer your questions and help you navigate important decisions from the moment you contact us until your case is resolved.
Founded by David W. Foley, who, as a former prosecutor, designed the training program for the prosecutors at the 4th Judicial District Attorney's Office
Community-minded legal advocacy in Colorado Springs and the Pikes Peak area
Consistent communication to coordinate your defense strategy
Personalized, committed service and respectful, neighborly treatment
Experienced guidance and strategic direction — bringing you peace of mind
Free consultations for criminal defense cases
We're One of You; We're Here To Help

Our Team Members

Our Location