Sexual Assault Attorneys
If you're facing sexual assault charges in Colorado Springs or the Pikes Peak area, we can help. Contact The Foley Law Firm today for personalized legal assistance.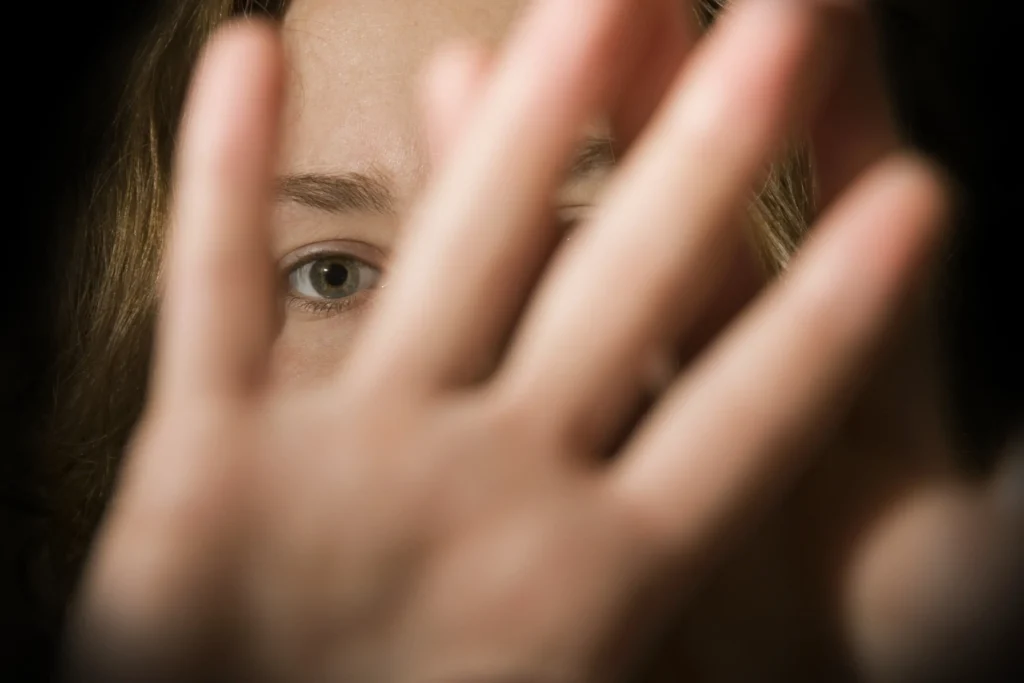 Sexual Assault Attorneys in Colorado Springs, CO
Sexual assault is the act of forcing sexual penetration upon a victim without their consent. In Colorado, sexual assault is distinct from unlawful sexual contact, which does not involve penetration.
If you've been charged with sexual assault, you may feel like you're in over your head. Your partner may have claimed that the act was not consensual even though they did provide consent. Alternatively, you may have been wrongfully accused and are unsure how to clear your name.
The criminal defense lawyers at The Foley Law Firm have helped numerous clients throughout Colorado Springs defend their sexual assault charges. Call us to schedule your free consultation.
Tiers of Sexual Assault in Colorado Springs, CO
Sexual assault charges can range in severity from a class 1 misdemeanor to a class 2 felony. These tiers are as follows:
Class 1 Misdemeanor: Sexual penetration of a victim who was 15 or 16 when the defendant was 10 years older
Class 4 Felony: The typical penalty for a case meeting the definition of sexual assault
Class 3 Felony: Sexual assault of a victim who was physically disabled or in which the defendant used physical force or violence, threatened the victim with serious physical injury, or impaired the victim with a date rape drug
Class 2 Felony: Sexual assault in which the victim suffered serious injury, the defendant was armed with a deadly weapon, or the defendant was helped by someone.
Scenarios That May Lead to Allegations of Sexual Assault in Colorado Springs, CO
Issues of confusion and miscommunication can lead to allegations of sexual assault that are not founded in actual fact.
For example: A couple is making out, and the woman tells the man to "go for it." The man begins penetrating the woman. Later, the woman tells the man that she meant for him to give her oral sex, not penetrate her. In this case, miscommunication led the man to assume the woman was providing consent, when she insists she was not.
In another example, a couple is laying in bed next to each other, and the woman begins initiating intercourse with the man. She asks if he "wants this," and he gives a noncommital groan, which she interprets as consent. However, the man communicated the groan as a way to ward off the sexual content.
Couples often do not ask for explicit consent when initiating intercourse, which can give one party grounds to bring about sexual assault allegations down the line. However, in these cases, because the defendant believed their partner provided consent, they may not be guilty of sexual assault.
Sexual assault cases can involve extensive miscommunication and "he said, she said." Working with our Colorado Springs sexual assault attorneys can help you separate fact from fiction and support your innocence.
Defenses for Sexual Assault Charges in Colorado Springs
Prosecutors need to prove beyond reasonable doubt that a defendant is guilty of sexual assault for a conviction to occur. But because sexual assault often involves blurred lines and gray areas, proving that the defendant is guilty beyond a reasonable doubt is challenging. We can use this to our advantage to assist your case.
Sexual assault lawyers often present the following defenses for sexual assault defendants:
False accusations: The victim made up or lied about the sexual assault.
Consent: The sexual penetration was consensual.
Lack of penetration: The situation did not involve penetration, which means it does not classify as sexual assault.
Mistaken identity: The victim wrongfully accused the defendant because they misremembered or did not see who committed the sexual assault.
Consequences of Sexual Assault Charges or Conviction in Colorado
Once you are charged with sexual assault, you will face a legal process where the court will review evidence of the charge and determine whether to convict or acquit you. If found guilty, you may face the following penalties, depending on the charge:
Class 1 Misdemeanor: Six months to two years in jail or prison; $500 to $5,000 in fines
Class 4 Felony: Four to 12 years in prison; $2,000 to $500,000 in fines; three years mandatory parole
Class 3 Felony: Eight to 24 years in prison; $3,000 to $750,000 in fines; five years mandatory parole
Class 2 Felony: 16 to 48 years in prison; $5,000 to $1 million in fines; 5 years mandatory parole
Don't face your sexual assault charges alone — The Foley Law Firm can help.
Work Closely with The Foley Law Firm –- Experienced Sexual Assault Criminal Defense Lawyers in Colorado Springs
Facing criminal charges can be overwhelming, but you should remember that you are innocent until proven guilty. Working with an experienced Colorado sexual assault lawyer can help you prevent your charges from ruining your life.
The Foley Law Firm is committed to providing a strong defense on your behalf. We will thoroughly examine the unique details of your sexual assault case and craft a personalized strategy to improve your case outcomes.
Not sure where to turn? The attorneys at The Foley Law Firm can be your legal guides. Contact us today at (719) 757-1182 to schedule your free consultation.
(719) 757-1182
Why Choose The Foley Law Firm?
We can put your life back together. Unlike other law firms, we remain accessible to answer your questions and help you navigate important decisions from the moment you contact us until your case is resolved.
Founded by David W. Foley, who, as a former prosecutor, designed the training program for the prosecutors at the 4th Judicial District Attorney's Office
Community-minded legal advocacy in Colorado Springs and the Pikes Peak area
Consistent communication to coordinate your defense strategy
Personalized, committed service and respectful, neighborly treatment
Experienced guidance and strategic direction — bringing you peace of mind
Free consultations for criminal defense cases
We're One of You; We're Here To Help

Our Team Members

Our Location