Drug Possession
Are you worried about how a drug possession charge is going to affect you? Are you worried about jail time? Losing your job?
Regardless of whether you have been arrested for possessing a few grams of marijuana or a kilo of cocaine, a drug possession charge in Colorado has the potential to seriously impact your life. To protect your rights, it is critical that you retain the services of criminal defense attorney as early as possible to minimize any potential negative consequences of these charges.
In Colorado Springs and the counties of Teller, Douglas and El Paso, you should contact a knowledgeable, client-committed former prosecutor. At The Foley Law Firm, our over 30 years of combined experience works to safeguard your interests after an arrest on drug possession charges.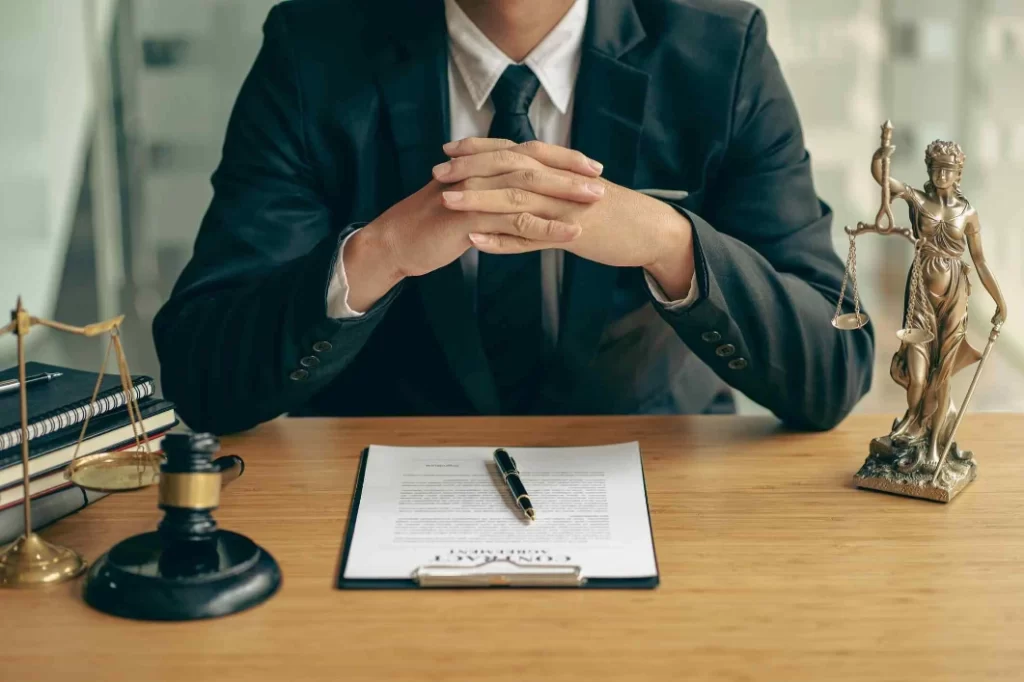 Get Defense, Not Conviction
Whether the drug you allegedly possessed with intent to use or sell was marijuana, medical marijuana from a dispensary, methamphetamine, heroin, cocaine, a prescription drug or so-called "party drug," you could spend time behind bars and be subject to heavy fines if convicted. A conviction would also mean the start of a criminal record, damage to your reputation, separation from loved ones and strict parole or probation conditions upon your release.
Don't postpone the selection of the right defense attorney while prosecutors build their case against you. We are skilled former prosecutors who know how opposing counsel thinks, can anticipate their strategies and counter with effective tactics of our own.
Your initial consultation can be conducted at a jail or police station after an arrest.
Understanding Colorado's "Habitual Offender" Statute
If you have been arrested and are awaiting trial on drug possession charges — especially in quantities that could mean harsh punishments, or you are vulnerable to our state's "habitual offender" statute — you owe it to yourself and your family to retain the most experienced, aggressive defense representation you can find in the Pikes Peak region.
Colorado's "habitual offender" statute comes into play anytime someone is convicted of a felony class 1, 2, 3, 4 or 5 who has had two prior felony convictions within the past 10 years. Individuals classified as habitual offenders may face sentences three times longer than what is prescribed under the presumptive sentencing guidelines.
This means that if you are charged with a felony possession charge with a presumptive cap of 10 years in prison, under the "habitual offender" statute, you could be sentenced to 30 years.
El Paso County Drug Crime Attorney — Former Prosecutor David W. Foley
Our criminal defense lawyers need to hear from you immediately if you have been arrested for drug distribution, driving while under the influence of drugs, sale and delivery, trafficking, cultivation, importation or manufacture of controlled substances such as:
Marijuana
Medical marijuana
Cocaine
Crack cocaine
Prescription drugs
Party drugs
PCP
LSD
We regularly update you on all available legal options, the status of your case and results of our negotiations with prosecutors. We arm you with facts regarding sentencing guidelines, enhancements of punishments and statutes that could work against you.
Let Our Experience Benefit You. Find Out Why It Matters. Get Help Today.
Our clients benefit from our experience. We know the prosecutors and how they are likely to approach a case. We also know the judges in various counties and how they are likely to respond to a given set of facts. We use this knowledge when advising you about how to approach your case.
Contact Our Firm
Contact us for a consultation with a Colorado Springs drug possession lawyer who will fight for you. Call (719) 757-1182 to schedule a meeting.
Get Legal Help Today
Contact our Colorado Springs Drug Possession Lawyers.
(719) 757-1182
Why Choose The Foley Law Firm?
We can put your life back together. Unlike other law firms, we remain accessible to answer your questions and help you navigate important decisions from the moment you contact us until your case is resolved.
Founded by David W. Foley, who, as a former prosecutor, designed the training program for the prosecutors at the 4th Judicial District Attorney's Office
Community-minded legal advocacy in Colorado Springs and the Pikes Peak area
Consistent communication to coordinate your defense strategy
Personalized, committed service and respectful, neighborly treatment
Experienced guidance and strategic direction — bringing you peace of mind
Free consultations for criminal defense cases
We're One of You; We're Here To Help

Our Team Members

Our Location