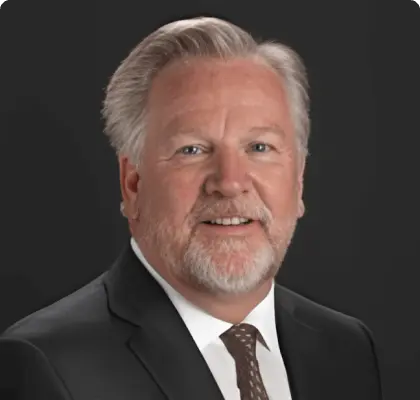 If you have been arrested or accused of a crime in Colorado, you are probably frightened, confused, and concerned about your future and that of your family. At The Foley Law Firm, we take our responsibility as criminal defense attorneys seriously, and are available to help clients 24 hours a day, 7 days a week, 365 days a year. We represent individuals along the Eastern Slope and Front Range, including Colorado Springs, Denver, Fort Collins, and Pueblo. Our firm handles felony and misdemeanor cases throughout Colorado state and federal courts in the areas of:
Assault and Battery
Bail and Bond Proceedings
Constitutional Law / Criminal Procedure
Domestic Violence
Drug and Narcotic Offenses
DUI-DWAI Offenses
Juvenile Offenses / Delinquency
Probation / Parole
Sex Offenses
Theft, Grand Larceny, and Burglary
Traffic Violations
Violent Offenses
White Collar Crimes
Before opening the doors of his own law firm, founder David W. Foley honed his criminal law and litigation skills as a Deputy District Attorney in the Fourth Judicial District. As a Deputy District Attorney, Mr. Foley prosecuted misdemeanor and felony criminal offenses and handled a wide variety of criminal procedure issues. As a former prosecutor, Mr. Foley appreciates the importance of defending the rights of the accused, and uses all available means to ensure that his clients receive high caliber representation and access to justice. His clients come from all walks of life and need a law firm with an experienced, creative criminal defense lawyer who gets the right results. Mr. Foley has earned an outstanding reputation in the Colorado Springs legal community and is known for his efforts to repair an often-unjust criminal justice system. His reputation comes by way of hard work, belief in his clients, and an intimate knowledge of Colorado criminal law and procedure. Prosecutors know Mr. Foley to be an attorney with the ability and experience to defend the toughest criminal case. They know he is a former prosecutor who knows the Colorado criminal justice system inside and out. Do not kid yourself: prosecutors are well aware of defense attorneys that are either afraid or unwilling to try cases. A prosecutor with this knowledge has no incentive to negotiate or present a defendant with a reasonable offer to resolve a case. Prosecutors who know Mr. Foley know that there is a fair chance that his cases may end up in trial. His clients are treated accordingly.
In addition to his criminal law practice, Mr. Foley also applies his litigation skills to family law, divorce, child custody and child support.
Practice Areas
Criminal Law
DUI/DWI
Traffic Violations
Bar Admissions
Colorado, 1998
U.S. District Court District of Colorado, 2001
Litigation Percentage
100% of Practice Devoted to Litigation
Education
University of North Dakota School of Law, Grand Forks, North Dakota
J.D. – 1998
Honors: Vice President, Student Trial Lawyers
Drake University, Des Moines, Iowa
B.S. – 1984
Major: Biology/Pre-Med
Past Employment Positions
District Attorney's Office, 4th Judicial District, Deputy District Attorney, 1998 to 2002
"Don't waste time with anyone else. If you want a fair and just outcome, call Dave Foley!"
JULIA D.

Our Location