Rideshare Accident Attorneys
Accidents involving Uber and Lyft drivers add a layer of complexity to a car accident case, which can make recovery more challenging than the average personal injury case. Our rideshare accident attorneys at The Foley Law Firm provide victims with compassionate and diligent representation. Contact us for a free consultation.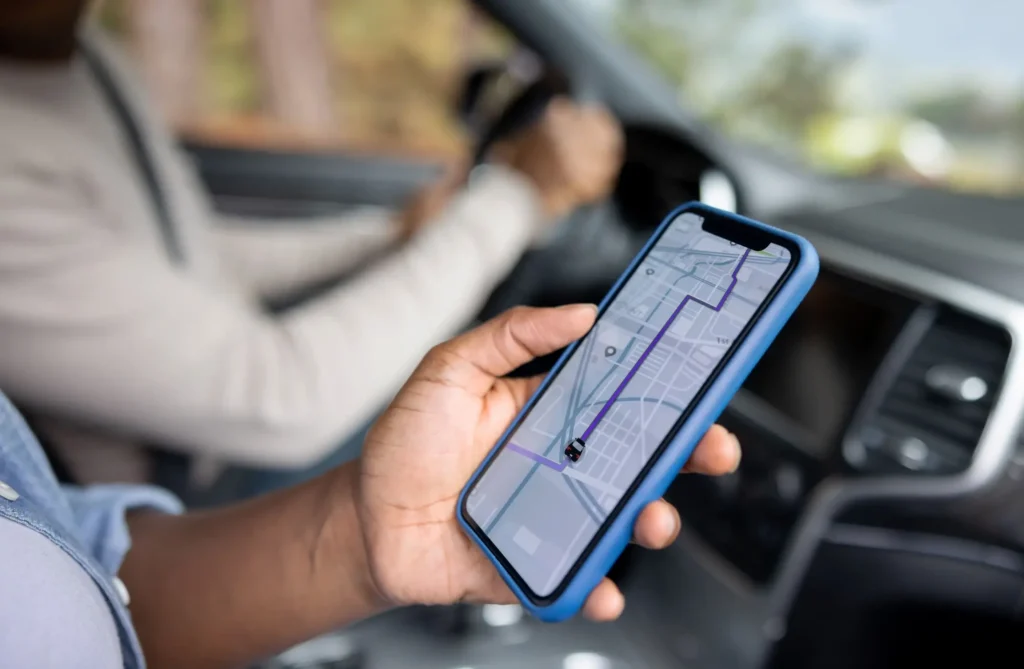 Rideshare Accident Attorneys in Colorado Springs, CO
No one ever plans to get into a car accident, and you can be particularly vulnerable if you're a passenger in a rideshare vehicle. Not only do you have to trust the other drivers on the road to abide by traffic laws, but you're also at the mercy of the rideshare driver.
If either a rideshare driver or another vehicle on the road makes a mistake or drives recklessly, you are put at risk.
In most accident cases, you will file a claim against the other driver or their insurance company. With a rideshare company involved, you may be able to file a lawsuit against the Uber or Lyft driver, or the Uber or Lyft companies. The question then becomes whether the driver's insurance policy kicks in to cover your injuries or you go after Uber or Lyft directly.
A rideshare accident lawyer can help you make this determination based on the circumstances of the incident.
Common Causes of Rideshare Accidents in Colorado Springs, CO
Despite the increase in the number of parties that can be financially responsible for your injuries, the underlying circumstances of an accident tend to be similar to traditional two-party accidents.
Common causes of rideshare accidents in Colorado Springs include:
– Distracted driving (including texting)
– Fatigue
– Road rage
– Speeding
– Inexperienced drivers
– Driving under the influence
– Failing to adhere to traffic signals
– Mechanical failure
Though rideshare drivers are expected to drive responsibly, and their jobs depend on maintaining a clean record, drivers are only human. Further, even if a rideshare driver behaves impeccably, another driver can still cause the accident.
Ridesharing Accidents May Be Caused by the Rideshare Driver
When a rideshare driver causes an accident, we seek to determine whether the rideshare driver's insurance company will pay for your damages or if Uber or Lyft will be responsible.
Historically, Uber and Lyft avoided responsibility by claiming that their drivers were independent contractors and each driver's insurance would cover the cost of an accident. Complications arose when the drivers' insurance companies argued that their policies did not cover commercial activities, such as transporting passengers in a rideshare capacity.
While drivers are still predominantly considered independent contractors, a series of lawsuits have shifted the landscape. Today, Uber and Lyft insure their drivers when they are waiting to pick up a fare, traveling to a pickup, or transporting a passenger.
Typically, the insurance works like this:
– If the driver is offline or their app is turned off, the driver's insurance company pays for the claim.
– If the driver has the rideshare app turned on and is waiting for a request, Uber or Lyft's insurance policy may apply beyond the driver's coverage limits.
– If the driver is en route for a pickup or transporting a passenger, there could be $1,000,000 or more in coverage to provide financial compensation to accident victims.
Injuries in a Ridesharing Accident May Be The Fault of Another Driver
Another ridesharing accident scenario is your rideshare driver is free of fault, but a third-party driver causes the accident. Here, you will likely not seek compensation from Uber, Lyft, or their driver. Instead, you will file a claim with the third-party driver's insurance company.
This scenario is similar to filing a claim against another driver when you are behind the wheel of your own vehicle, and another driver causes an accident.
If the other driver does not have insurance or their insurance coverage is inadequate to compensate you for your injuries, the ridesharing company's insurance or the ridesharing driver's insurance may take effect.
Working with a rideshare accident law firm is advantageous because we leave no stone unturned as we seek all available avenues for recovery.
Seeking Recovery for Damages Following a Rideshare Accident in Colorado Springs
A Colorado Springs rideshare accident lawyer can help you unravel the facts of the accident and determine who should be held responsible for your injuries. We will review the police report and other key information to plan our next steps.
The driver who is responsible for the accident may be required to compensate you for the following:
– Lost wages
– Medical bills
– Pain and suffering
Depending on the severity of the accident, there could be additional forms of compensation to help you recover from long-term injuries, emotional distress, and a loss of earning potential.
Work with The Foley Law Firm — Experienced Rideshare Accident Lawyers in Colorado Springs, CO
If you or a loved one is seriously injured in a rideshare accident, an experienced and knowledgeable personal injury lawyer can help.
The Foley Law Firm has a successful track record helping accident victims seek appropriate compensation for their injuries.
We understand that this is a difficult time for you and your family, and when multiple drivers are involved in an accident, each party may seek to shift blame and avoid paying for their mistakes. The Foley Law Firm can help you put your life back together.
Please get in touch with us for a free consultation.
(719) 757-1182
Why Choose The Foley Law Firm?
We can put your life back together. Unlike other law firms, we remain accessible to answer your questions and help you navigate important decisions from the moment you contact us until your case is resolved.
Caring and compassionate advocacy to pursue your financial recovery in coordination with your physical recovery
Community-minded service in Colorado Springs and the Pikes Peak area
Consistent communication to effectively voice your interests on your behalf
Personalized, neighborly treatment to allow you relief from stress
We deal with the insurance company and your case details while you get better
Free consultations for personal injury cases
We're One of You; We're Here To Help

Our Team Members

Our Location