Motorcycle Accident Attorneys
Motorcyclists are vulnerable on the road. If you were injured in a crash, our motorcycle accident attorneys can help you cover your medical bills and other losses. Our team from The Foley Law Firm serves bikers in Colorado Springs and the Pikes Peak region.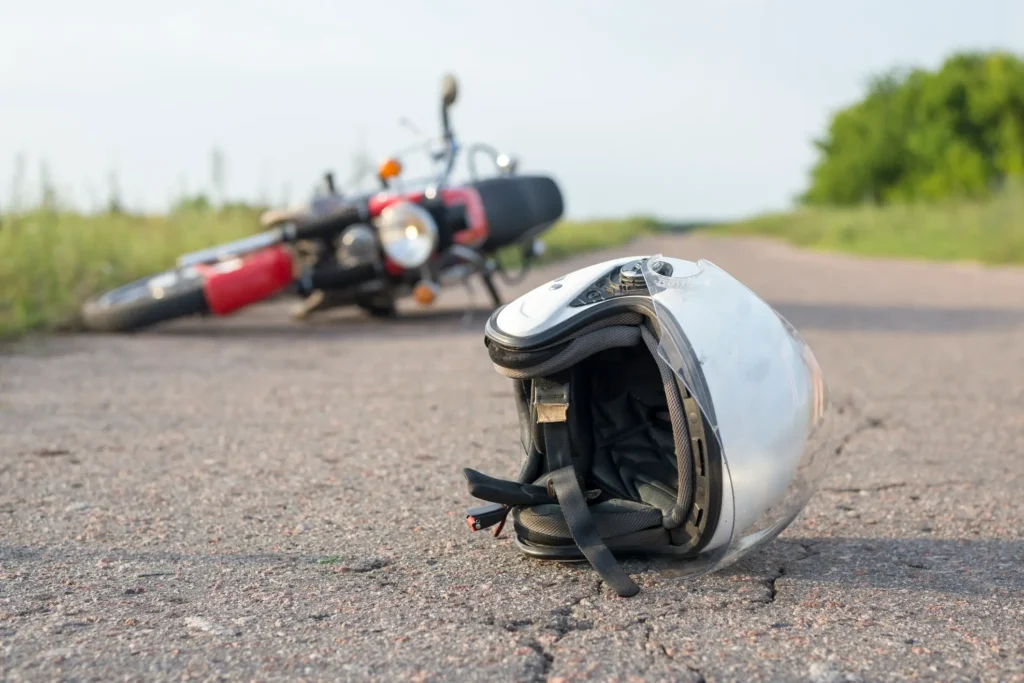 Motorcycle Accident Attorneys in Colorado Springs, CO
Accidents can happen no matter how experienced or careful you are when riding your bike. While not every accident is fatal, you can sustain injuries that lead to steep medical bills, lengthy recovery, and missed time from work. A good motorcycle accident attorney can help you seek financial compensation for your losses.
Common Injuries from Motorcycle Accidents
Motorcycle accidents often cause catastrophic and potentially life-changing injuries. Common injuries in motorcycle crashes we see in our practice include:
Road rash
Skin burns
Bleeding and bruising
Whiplash
Soft tissue injuries
Fractures and broken bones
Internal organ damage
Facial disfigurement
Spinal cord injury
Traumatic brain injury (TBI)
Loss of limbs
Other catastrophic injuries
If you were injured while riding a motorcycle, you may be eligible for financial recovery via an insurance claim or a civil lawsuit.
Our motorcycle accident lawyers can help maximize your compensation by preparing and filing the necessary paperwork on time, negotiating with the insurance company and other stakeholders, and litigating your case in court, if necessary.
To learn more about our legal services and how our motorcycle accident lawyers can support your claim, call 719-757-1182 or contact us online to schedule a free consultation.
Motorcycle Accidents are Especially Likely to Lead to Severe Injuries or Death
As a motorcyclist, you lack many protections available to other motorists, such as seat belts, airbags, and a sturdy metal frame. Bikes are also smaller, less stable, and less visible on the road than cars or trucks.
All that makes motorcyclists more prone to accidents, catastrophic injuries, and fatalities. The National Highway Safety Administration estimates that riders are 28 times more likely to die and four times more likely to suffer injuries per vehicle mile traveled than occupants in passenger vehicles.
According to the Colorado Department of Transportation, 137 motorcyclists lost their lives in our state in 2021 alone. Nationally, the Insurance Information Institute reports that 68.71 motorcycles per 100,000 registered vehicles were involved in fatal crashes in 2020, compared to just 16.71 passenger cars.
Understanding the Basics of a Motorcycle Accident Claim in Colorado
The first step in a motorcycle accident claim is determining fault. Colorado has a fault-based legal system. That means the party responsible for the crash also pays for your medical treatment, property damage, and other losses.
To establish fault, you must prove the other party acted negligently and thereby caused your injuries. "Negligence" is a legal concept generally denoting a failure to exercise reasonable care. For instance, a driver who fails to obey traffic laws by running a red light or not signaling when making a turn will likely be negligent.
If you have enough evidence to prove fault, you may be able to file a claim against the other party's insurance. You may then settle or take your case to court if the insurer refuses to cooperate or makes an inadequate offer.
Whether you're pursuing an insurance claim or a lawsuit, navigating Colorado's legal system on your own can be challenging. An experienced motorcycle accident lawyer can guide you through the process while you focus on your recovery.
Assessing the Value of Your Colorado Springs Motorcycle Accident Case
Depending on the nature and extent of your injuries and other losses, the following compensation or damages may be available in motorcycle accidents:
Past and future medical expenses
Past and future lost wages and other income
Property damage
Pain and suffering
Mental anguish
Calculating your damages is relatively straightforward with economic losses like lost income or medical bills. However, putting a dollar value on noneconomic damages such as mental anguish can be challenging. Without professional help, you risk seriously undervaluing your claim and leaving thousands, if not more, on the table.
Keep in mind that if you also contributed to the accident, your final award will likely be reduced by your percentage of fault.
An experienced Colorado Springs motorcycle accident lawyer will know how to identify all your damages and evaluate your claim properly, including less obvious losses such as the cost of babysitting or housekeeping services while you are recovering from your injuries.
Work with The Foley Law Firm — Experienced Motorcycle Accident Lawyers in Colorado Springs, CO
Don't let your motorcycle accident ruin your life. We can put your life back together. If you were injured while riding in Colorado Springs and the Pikes Peak region, our motorcycle accident lawyers can help you seek financial recovery for your losses.
You shouldn't face the system alone. A single mistake can set the process back by weeks or months and potentially jeopardize your eligibility for compensation altogether.
To learn more about The Foley Law Firm and how we can support your case, call (719) 757-1182 or contact us online to schedule your free consultation.
(719) 757-1182
Why Choose The Foley Law Firm?
We can put your life back together. Unlike other law firms, we remain accessible to answer your questions and help you navigate important decisions from the moment you contact us until your case is resolved.
Caring and compassionate advocacy to pursue your financial recovery in coordination with your physical recovery
Community-minded service in Colorado Springs and the Pikes Peak area
Consistent communication to effectively voice your interests on your behalf
Personalized, neighborly treatment to allow you relief from stress
We deal with the insurance company and your case details while you get better
Free consultations for personal injury cases
We're One of You; We're Here To Help

Our Team Members

Our Location