Drunk Driving Accident Attorneys
If a drunk driver caused an accident that injured you or a loved one, you could sue for damages to recover for your injuries and property damage. We fight for the rights of accident victims in Colorado Springs, CO. Contact The Foley Law Firm at (719) 757-1182 for a free consultation.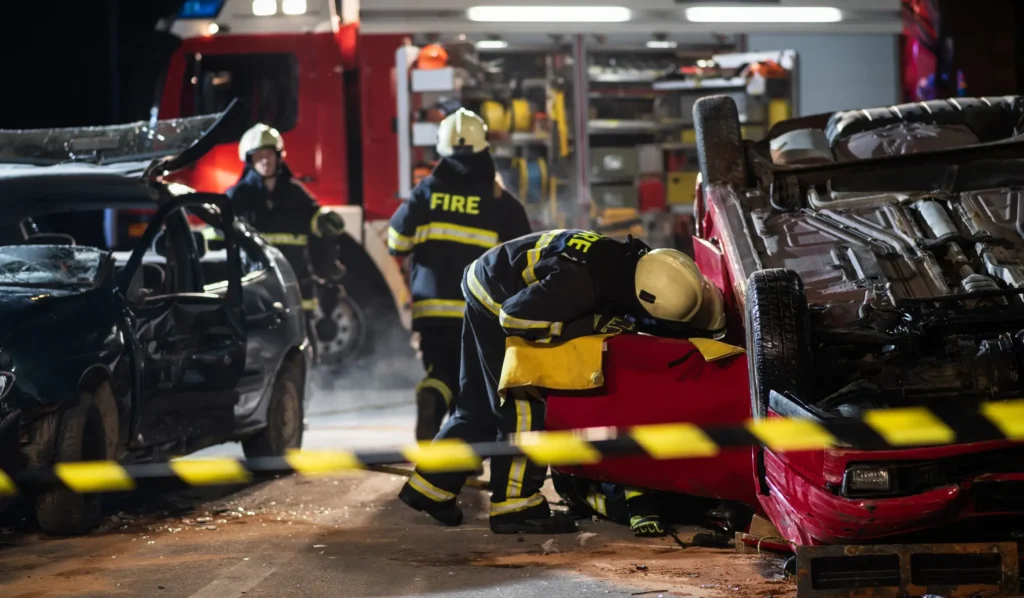 Drunk Driving Accident Attorneys in Colorado Springs, CO
When someone drives under the influence of drugs or alcohol in Colorado Springs, CO, they can be convicted of a DUI and face fines or jail time. However, if they cause an accident, they can also be sued in civil court to compensate the victims of the accident.
Accident victims can include passengers of the vehicle, other drivers, bicyclists, and pedestrians. To prove your case, a drunk driving accident lawyer will work to prove that the driver was negligent under Colorado law. A drunk driver can be liable for your injuries in civil court, even if they are not convicted of a DUI in a criminal case.
Drunk Driving Accidents May Lead To Several Injury Scenarios in Colorado Springs, CO
Driving while under the influence of alcohol, drugs, and prescription drugs can all lead to DUI or DWI convictions. The more serious issue from a victim's standpoint is how a driver's behavior compromises their safety.
According to the National Highway Traffic Safety Administration, 30% of all traffic fatalities involve drunk driving, making intoxicated driving a widespread problem across Colorado state and the country.
Common injuries in a drunk driving case include:
– Whiplash
– Spinal cord injuries
– Traumatic brain injuries
– Limb injuries
– Soft tissue damage
– Organ injuries
– Burns
– Disfigurement
– Fatalities
– Other catastrophic injuries
Elements of a Drunk Driving Accident Case in Colorado Springs, CO
Proving a drunk driving accident case takes effort, but it is not impossible. This is especially true if the evidence weighs against the driver and is in your favor.
Because drunk driving accident cases that compensate victims in civil court rely on a theory of negligence, the following must be proven:
The driver was intoxicated: In a crash, the authorities are likely to test whether the drivers were intoxicated. A blood alcohol content (BAC) of 0.08 or higher constitutes drunk driving, regardless of other circumstances.
The driver operated the vehicle negligently: Car accidents don't happen in a vacuum. Absent extreme environmental circumstances, there is inevitably one party that is more responsible for the incident. If your Colorado Springs DUI lawyer can show that the other driver's actions were negligent, this will favorably affect your case.
The driver's actions cause the accident and your injuries: This final element might seem obvious, but there must be a link between the drunk driver's actions and an accident that led to injuries and/or property damage.
Typically, the facts speak for themselves, and your attorney can persuasively argue that the drunk driver's actions caused your injuries.
Types of Accidents and Injuries Associated with Colorado Springs Drunk Driving Incidents
Alcohol and driving don't mix, and victims of a DUI accident can sue the driver for damages. The most common drunk driving accidents include:
– Head-on collisions
– Rear-end collisions
– Pedestrian accidents
– Wrong-way collisions
– Ignoring traffic signs and signals
– Unsafe lane changes
In short, alcohol affects a person's ability to safely operate a vehicle. If someone drives irresponsibly and causes a collision with injuries, they should be liable for damages. While not every car accident involving alcohol results in death, drunk driving accidents are the leading cause of traffic fatalities.
We work with accident victims and their families to seek maximum compensation for their injuries, including wrongful death claims.
Types of Compensation You Can Seek Following a Colorado Springs Drunk Driving Accident
Drunk drivers can be held liable when they cause damage to your property or cause an accident that results in injuries.
There is a statute of limitations that requires accident victims to file a lawsuit within three years of the accident or lose the ability to bring a legal claim. The types of compensation that an accident victim can recover include:
– Lost wages
– Future lost earnings
– Medical bills
– Ongoing medical expenses
– Pain and suffering
– Vehicle repair or replacement
– Wrongful death claims
The amount you can recover will vary dramatically based on the circumstances and how fault for the accident is determined. Some drunk driving accident damages are valued at only a few thousand dollars, while others can climb into six and seven-figure territory.
The Foley Law Firm is your go-to drunk driving law firm to help you with your needs. We can find out what your case is worth and proceed with the next steps.
Work with The Foley Law Firm — Experienced Colorado Springs Drunk Driving Accident Lawyers
We understand that you are going through a difficult time, and our goal is to help you recover physically and financially.
Drunk drivers demonstrate a careless disregard for the safety of others. When their actions result in a collision, we believe that accident victims should be able to recover to the full extent of their injuries and property damage.
The Foley Law Firm is dedicated to helping accident victims and their families recover.
We invite you to schedule a free consultation by calling us at (719) 757-1182 or contacting us online. There is no fee unless you win.
(719) 757-1182
Why Choose The Foley Law Firm?
We can put your life back together. Unlike other law firms, we remain accessible to answer your questions and help you navigate important decisions from the moment you contact us until your case is resolved.
Caring and compassionate advocacy to pursue your financial recovery in coordination with your physical recovery
Community-minded service in Colorado Springs and the Pikes Peak area
Consistent communication to effectively voice your interests on your behalf
Personalized, neighborly treatment to allow you relief from stress
We deal with the insurance company and your case details while you get better
Free consultations for personal injury cases
We're One of You; We're Here To Help

Our Team Members

Our Location