Car Accident Attorneys
Don't let a car wreck ruin your life. Whether you lost a loved one or are an accident survivor yourself, our car accident attorneys can help you seek financial recovery. Our team from The Foley Law Firm serves Colorado Springs, CO, and the Pikes Peak region.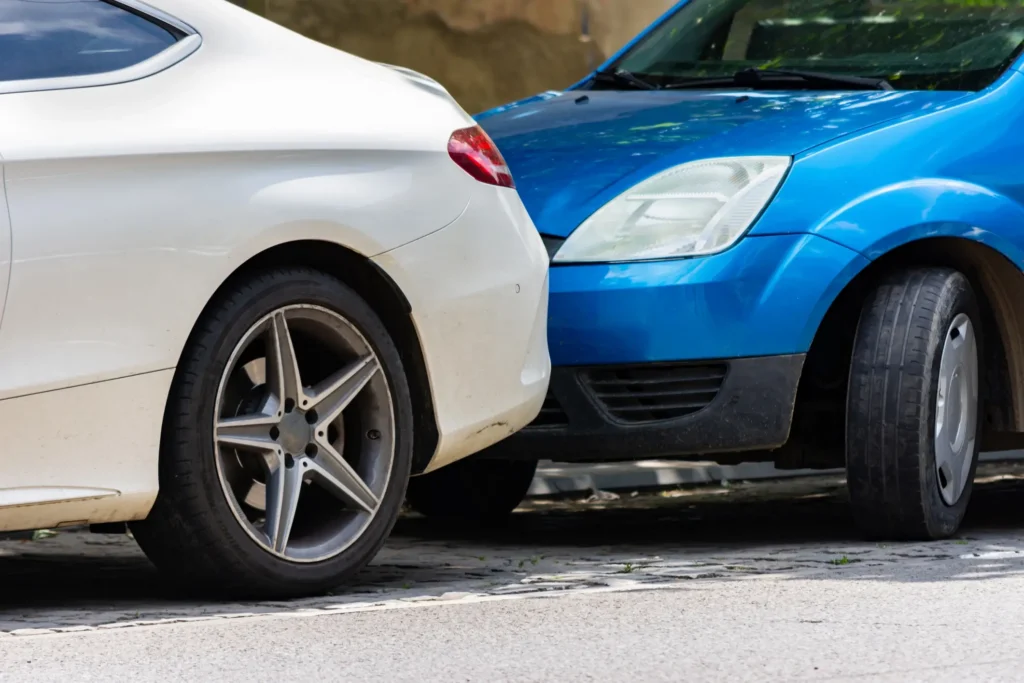 Car Accident Attorneys in Colorado Springs, CO
A car crash can wreak havoc on your life. In addition to the pain and suffering associated with your injuries, you're likely dealing with sky-high medical bills and the cost of repairing or replacing your vehicle. Depending on the nature and severity of your injuries, you may also be facing significant long-term expenses. An experienced car accident attorney can help you pursue financial compensation for your losses.
Common Types of Car Accidents in Colorado Springs
Even a relatively minor car accident can be a traumatic event. During this challenging time, you should focus on recovering, not fighting the insurance company on your own.
Our car accident lawyers can assist you in all types of car accidents, including:
Head-on collisions
Rear-end accidents
T-bone accidents
Sideswipe accidents
Rollover accidents
Hit-and-Run accidents
Blind spot accidents
Merging accidents
Low-speed accidents
Accidents with taxis
Accidents with rideshare (Uber/Lyft) cars
Single-vehicle accidents
Multi-vehicle accidents (three or more cars)
You're not alone in this — we can put your life back together. To learn about your legal options, call 719-757-1182 or fill out our online contact form to schedule your free consultation with an experienced car accident lawyer with The Foley Law Firm.
Understanding a Car Accident Claim in Colorado Springs
Colorado has a fault-based system for assigning legal responsibility, also known as liability, for car accidents. In fault-based states, the person at fault is responsible for paying for your medical bills, the damage to your car, and other associated losses. If the person is insured, their insurance company will cover your losses up to the policy limits.
This system is different from no-fault states, in which you must first tap into your own insurance to cover your losses, regardless of who is at fault for the accident. You may only bring a claim against the other party's insurance for your outstanding losses if your policy limit doesn't cover them in full.
Identifying Causes and Determining Fault in a Colorado Car Accident Claim
To prove that someone else was at fault, you must show that they were negligent and that their negligence caused you harm.
In legal terms, "negligence" is a failure to take reasonable care in the circumstances. For instance, drivers are under a legal duty to obey traffic laws. If another driver fails to do that, such as by running a red light and ends up crashing into your car, they will likely meet the standard of negligence.
But what if you were partially to blame as well? What if the other driver ran a red light, but you also failed to stop at a stop sign, thereby contributing to the accident?
Colorado law applies the principle of comparative negligence to such cases. That means you would still be able to recover as long as your share of the fault is under 50%. However, your compensation will be reduced by your assigned percentage of liability. Note that this rule only applies to awards in personal injury lawsuits. You may not need to reach that point if you manage to negotiate a settlement with the insurance company.
Evaluating Your Case and Taking Appropriate Next Steps in a Timely Manner
You can pursue compensation for the following types of losses — or "damages" in legal terms — in Colorado car accident cases:
Past and future medical bills
Past and future lost income
Property damage
Physical pain and suffering
Mental anguish
To qualify for compensation, you must file your claim within the legal deadline, also known as the statute of limitations. In Colorado, the statute of limitations for car accident claims is:
Three years from the date of the accident (for personal injury cases)
Two years from the date of the victim's death (for wrongful death cases)
Note that the statute of limitations only applies to filing a lawsuit. The deadline for making an insurance claim is much shorter. Insurance companies typically require you to file a claim or at least notify them of an incident "promptly" or "within a reasonable time." In practical terms, that usually means within days or a few weeks at the latest.
An experienced Colorado Springs car accident lawyer can evaluate your case, advise you of all the damages that may be available to you, and file the required paperwork on time.
Work with The Foley Law Firm — Experienced Colorado Springs Car Accident Lawyers
The Foley Law Firm is the go-to car accident law firm for crash survivors and the families of victims in Colorado Springs and the Pikes Peak region. We can review your case, explain your legal options, and help you navigate the insurance claims process. If necessary, we're not afraid to take your case to court.
Call (719) 757-1182 or contact us online to schedule your free consultation with our car accident lawyers.
(719) 757-1182
Why Choose The Foley Law Firm?
We can put your life back together. Unlike other law firms, we remain accessible to answer your questions and help you navigate important decisions from the moment you contact us until your case is resolved.
Caring and compassionate advocacy to pursue your financial recovery in coordination with your physical recovery
Community-minded service in Colorado Springs and the Pikes Peak area
Consistent communication to effectively voice your interests on your behalf
Personalized, neighborly treatment to allow you relief from stress
We deal with the insurance company and your case details while you get better
Free consultations for personal injury cases
We're One of You; We're Here To Help

Our Team Members

Our Location