Personal Injury Attorneys
Not sure where to turn after an accident? Our personal injury attorneys in Colorado Springs, CO, can help you after a motor vehicle accident, slip and fall, or medical malpractice. Call our personal injury lawyers at The Foley Law Firm today for a free consultation.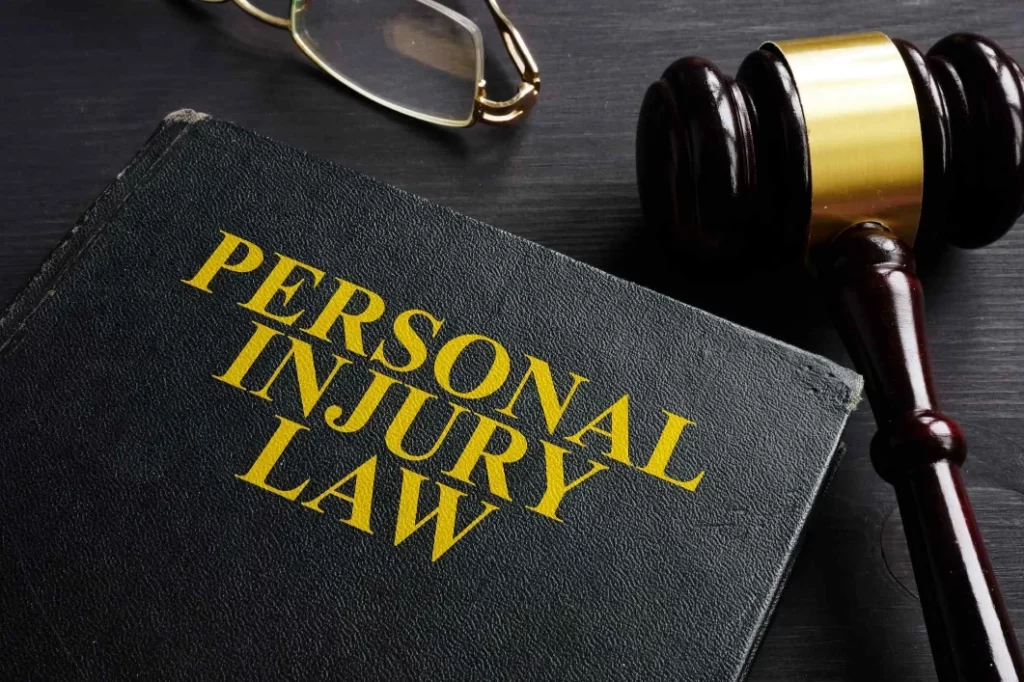 Personal Injury Attorneys in Colorado Springs, CO
If you suffered an injury in an accident, you need an experienced Colorado Springs personal injury attorney for your claim. With medical bills piling up and lost wages from time off work, how can you focus on recovering from your injuries?
Insurance companies don't like to pay claims and will try to deny or devalue those you make against them. Don't accept a settlement from the insurance company until you speak with a knowledgeable personal injury lawyer first.
Colorado is an at-fault personal injury state and follows a modified comparative negligence rule for compensation awarded in personal injury cases. You need an experienced personal injury lawyer on your side to help build a case to pursue the maximum compensation for your injuries.
Types of Personal Injuries
People can be injured in many ways just going about their daily lives. You could be struck by another vehicle on your morning commute. You might experience severe burns from an unexpected fire or by working with hot equipment. You could be the victim of a surgical mistake or misdiagnosis.
We offer representation for many types of injuries and accidents, including:
Researching and Gathering Evidence to Support Your Personal Injury Case in Colorado Springs, CO
Most people wonder whether they need a personal injury lawyer for their case. Having an experienced personal injury attorney on your side is like having your own detective. A personal injury lawyer will gather evidence from the accident scene, research and confirm precedent and invite an accident reconstruction engineer to help prove negligence in your case.
Personal injury attorneys perform various services when working on a client's case, including:
Gathering essential documents and medical records
Finding evidence from the accident scene, including photos and videos
Acquiring nearby security footage of the accident
Reviewing similar accident claims in the area to determine patterns
Submitting all available information to an accident reconstruction engineer to develop a simulation of the events of the accident
Filing all appropriate paperwork with the court in a timely manner
Such information is vital to secure as soon as possible after an accident. Many businesses don't keep security footage for more than a week, and street sweepers, rain, or snow could remove physical evidence from the accident scene.
Personal injury lawyers have access to resources and knowledge of law procedures that you don't when time is of the essence. Don't go to court alone when you're injured.
Handling Insurance, Medical Treatments, and Physical Therapy
Recovering from your injuries can be incredibly stressful if you're still negotiating with the insurance company about your claim and they aren't paying your bills. Your personal injury attorney can write a demand letter requesting payment for the medical treatments you've received so far.
You should never speak with an insurance adjuster directly. Insurance adjusters will try to make you incriminate yourself in your claim to reduce your compensation. Instead, your personal injury lawyer can speak with an insurance company on your behalf.
Be aware that Colorado has an "offer of settlement" statute that requires a party who passes on a favorable settlement to pay all court and attorney fees if the case goes to court and the court case results in a less favorable settlement or award. Working with our personal injury lawyers, you can seek an appropriate settlement before your case goes to court.
Insurance Companies Will Often Suggest a Low Settlement Offer You Would Later Regret
Colorado is an at-fault insurance claim state. That means anyone injured due to a negligent party's actions or inaction must file a claim with the at-fault person's insurance company.
You and the insurance company may settle at any time before or during a trial. However, the insurance company rarely offers the full value of your claim with its first settlement offer.
Consider the insurance company's offer. Does it cover the costs of your medical bills and lost wages from time off work? Does it cover ongoing physical therapy? Is it an appropriate amount to cover non-economic damages like pain and suffering, disfigurement, or loss of consortium?
Personal injury attorneys can help you calculate the appropriate damages for your claim, including economic and non-economic damages. Once you know the value of your claim, you'll know whether the insurance company's settlement offer is acceptable.
Work with The Foley Law Firm in Colorado Springs to Determine the Value of Your Personal Injury Case, Build Your Strategy, and Determine Your Next Steps
When you're hurt in an accident in the greater Pikes Peak region, turn to our experienced personal injury lawyers at The Foley Law Firm.
We can assess your unique situation and seek a fair and appropriate path towards resolving your issue. Call (719) 757-1182 to schedule a free consultation with our office in Colorado Springs, CO.
(719) 757-1182
Why Choose The Foley Law Firm?
We can put your life back together. Unlike other law firms, we remain accessible to answer your questions and help you navigate important decisions from the moment you contact us until your case is resolved.
Caring and compassionate advocacy to pursue your financial recovery in coordination with your physical recovery
Community-minded service in Colorado Springs and the Pikes Peak area
Consistent communication to effectively voice your interests on your behalf
Personalized, neighborly treatment to allow you relief from stress
We deal with the insurance company and your case details while you get better
Free consultations for personal injury cases
We're One of You; We're Here To Help

Our Team Members

Our Location