Colorado Springs Assault Defense Attorney
Have You Been Charged With or Accused of a Crime in the Colorado Springs Area and Are Looking for a Relentless, Experienced, and Efficient Criminal Defense Lawyer to Help Resolve Your Case Quickly so You Can Move Forward in Your Life as Soon as Possible?
We Know We're Not the Only Assault Defense Lawyers in Colorado, and We Know You're Looking for the Right Criminal Defense Law Firm. We're Different. Not All Defense Attorneys Are Former District Attorneys For The State of Colorado. We Are, and We Know the Ins and Outs of the Colorado Courts. Our Combined 30 years of Experience and Background in Prosecution Can Help You Secure Your Future.
Why Choose Foley Law Firm To Give You The Defense You Deserve?
I Know How Colorado Courts Work
Having defended clients for 15 years in Colorado Springs, I know how the judges and prosecutors think and operate.
Highly Reviewed & Rated
Highly rated on Google, 5-star Superb rating on respected legal website Avvo. See some of our client reviews below.
Privacy
I safeguard your identity, the details of your case, and our strategy to protect your reputation.
Confidential Case Assessment
During your phone assessment, I will listen to you and help you determine your next steps.
Highly Responsive
We pride ourselves on fast response times when communicating with our clients. We will never let your questions or concerns go unaddressed.
No Case Is Too Difficult or Complex
This is where tenacity and knowledge of the law matter. I do what is necessary, even in complex cases.
Straight Shooters
Your situation requires honesty from both you and me. We'll tell you what you need to know, not necessarily what you want to hear. Our approach focuses on efficiency and speed to resolve cases as quickly as possible to get your life back to normal sooner.
Caring & Compassionate (truly)
I truly understand the complications criminal charges can bring to individuals and their families.
I Keep You Updated
Transparency is key. I want you to know what's happening with your case at all points in the process.
Experienced
15 years of experience in criminal defense gives us the tools we need to secure your future.
Criminal Defense & Injury Lawyers
There are several important things you need to know:
Criminal Defense & Injury Lawyers
Here are some other important things we will do to help you:
Experienced Felony Assault Lawyers Protect Your Rights
We provide experienced, aggressive defense representation for persons charged with assault, or crimes against persons, such as:
First-degree (Class 3 felony), second-degree (generally a Class 4 felony), and third-degree assault (Class 1 misdemeanor)
Vehicular assault — reckless driving that could cause serious bodily injury, or driving under the influence of alcohol or drugs
There are several important things you need to know:
You do not have to plead guilty to the charge of assault just because you were arrested
You have only a few weeks to provide the prosecuting attorney with information that may prevent criminal charges from being filed against you
Even if criminal charges are filed against you, it is sometimes possible to get those charges dropped at a later date
If the assault was domestic, and an order has been signed by a judge preventing you from having contact with your spouse and children, that order can sometimes be changed
You have a right to a trial and the right to have a lawyer fight for you at your trial
Here are some other important things we will do to help you:
Investigate the prosecutor's case against you by reviewing police reports, witness statements, and videotapes, as well as by interviewing the prosecutor's witnesses
Speak with any witnesses you may have that may be able to show that you are not guilty
Research the law as it pertains to your case
File motions with the judge that may weaken the prosecutor's case against you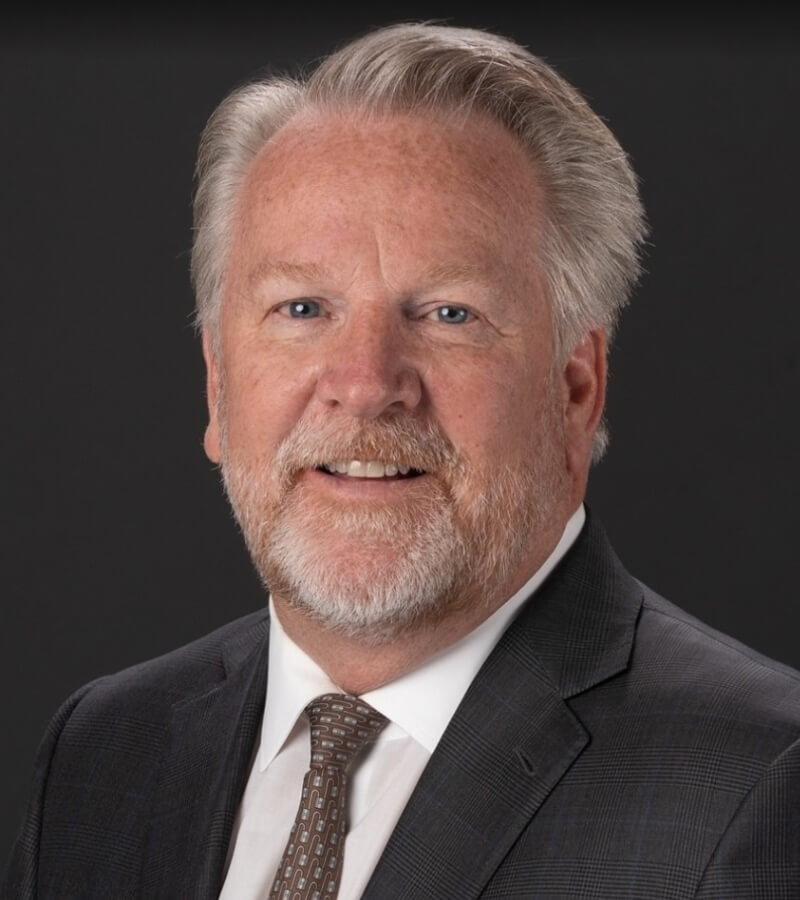 I was charged with serious charges back in 2014. I had completely lost all hope of keeping my freedom! I had the opportunity of hiring a tremendous lawyer! Dave put all his valuable time and effort in my case. He was able to dismiss all the serious charges and ended up with unsupervised probation for two years and no fines! I was facing 1000 months minimum and Dave resolved my entire situation! That man has earned my trust and full respect as a human being! I highly recommend Dave Foley as an attorney for any criminal situation!!!! Thanks to Dave, I now my enjoy my freedom with my wife and kids...
Joseph Willoughby
Via Google Reviews

Let me begin with an apology to you Mr. Foley. It has taken me 15 years to recognize what an amazingly great attorney you are. Back in 2006 I was looking at 62 years. I was in court, in custody, in orange, on my first appearance. When the judge called my name to the stand Mr. Foley just entered the court room and saw it was me. He immediately told the judge he would be representing me on these allegations. He came up to me and promised me if I make bond b4 my next hearing He would make sure I never see prison. He lived up to that and it was the last time I ever seen jail since. Thank you David. You gave me life and now I have a wonderful family, God in my life and have had my own business the past 8yrs. Because of you.

Shawn Macdonald
Via Google Reviews

When a serious situation arose that caused me great concern for my future, I seeked Mr. Foley's help immediately. This man is a blessing! His calming tone eases anxiety immediately. The dialogue between us was thorough, affective and informative. His knowledge of the law is immensely reassuring. I cannot recommend him highly enough. He is prompt and to the point. He explained the value of his service and in turn Mr. Foley was upfront about the business he conducts and what is expected in exchange for his service. Through his knowledge of the law, Mr. Foley was able to get us an amazing outcome.

Rom Yous
Via Google Reviews

Best Lawyer in town
We hired David Foley after being told he was the best defense lawyer in town. This was sure right. We could not be happier with his services all the way around. We consider him a friend and caring man. Our sons life was on the line and David foley came through. Not a cheap lawyer for fees but worth every penny and he worked with us on fee s. A highly experienced seasoned lawyer who has done and seen it all successfully.

Anonymous
Via Avvo Reviews

Gets it done
I had stacked up a few Felony cases in Colorado Springs, Mr. Foley quickly got me better results than I had expected, unfortunately, I got into some more legal trouble but Mr. Foley managed to get the new case combined with the existing ones, I once again was quickly moved through the court and was extremely satisfied and happy with the results I got, thanks to Mr. David Foley, thank you

Patrick
Via Avvo Reviews

Actual Words Clients Have Used to Describe Us & Their Experience
"They are truly amazing at what they do and genuinely do their absolute best for their clients."
"super communicative, prompt and professional."
"Couldn't recommend The Foley Law Firm more."
"best lawyer I have come across in 62 years."
"Absolutely the Best in Colorado Springs Colorado."
"there are not enough words to thank and praise David Foley. We literally owe our son's life to him."
"He has a very calm and confident demeanor that only comes with great experience."
"You will know what the plan is and what you should expect."
"Outcome: case dismissed completely. Thank you David."
"Facing a sentence of 8 to 24 years, I walked away with 6 months probation, no fine and a smile on my face."
"I spoke with numerous attorneys before I hired Mr. Dave Foley, in the end it was a simple and easy decision to choose him."
"very intellectual and has a good heart. PLUS he is very well known and connected in the judicial system."
"He has saved my life and helped keep my family together."
"He was very helpful and made me feel safe. In the end he ended up getting my case dismissed and my record sealed."
"I would suggest him to anyone who needs an amazing lawyer and one that will actually work for you hire David."
If these things are what you are looking for in a law firm, contact us to see how we can help you and your family.
What To Do Now:
Don't risk your future and your reputation. We welcome your questions and want to understand your situation to help you move forward and get the superior protection and representation you or your loved one is entitled to receive. Since time is often critical to ensure the best result, contact us now for one-on-one assistance at (719) 757-1182 with your questions, a description of your situation, or to schedule a consultation. You may also simply fill out the form above on this page. Your form will be directly emailed to our office. You can expect a reply within one business day and often within hours of the same day. All information is confidential.
Our Location
We help families within or near El Paso and Teller Counties.
Clients come to us locally from Woodmoor, Black Forest, Gleneagle, Rock Creek Park, Monument, Goldfield Woodland Park, Midland, Cascade, and many more.
Get The Best Defense for Your Case
If you or a loved one have recently been arrested or are being investigated for a crime, odds are you're feeling stressed, anxious, and scared. The uncertainty of what to do next when you have been accused of a criminal offense can be paralyzing – at a time when it is imperative you take immediate action. The right first step you need to take is to contact me. We provide dedicated and effective defense for our clients through every step of the process.